BALTHAZAR, NEW YORK
Balthazar opened nearly 21 years ago, bringing opulent brasserie style and more than a little theatre back to Manhattan. Thank goodness the old place remains exactly the same as its creator Keith McNally intended. With gilded mirrors, red banquettes, a copper-topped bar and flattering soft lighting, this is the Paris of the imagination as seen through the admiring eyes of New Yorkers. Come for the good times, but also the classic dishes: escargots in garlicky butter; the cheesiest onion soup; three-tier platters of perfect seafood; steak frites (once described as iconic by the New York Times) and for chef Shane McBride's gumbo and soft-shell crab BLT. The well-priced, all-French wine list is edited with real savvy. And when the waiters in white bistro aprons pour hot chocolate sauce on profiteroles, they turn the act into an artform.
To see our review of Balthazar London, check out the best restaurants in Covent Garden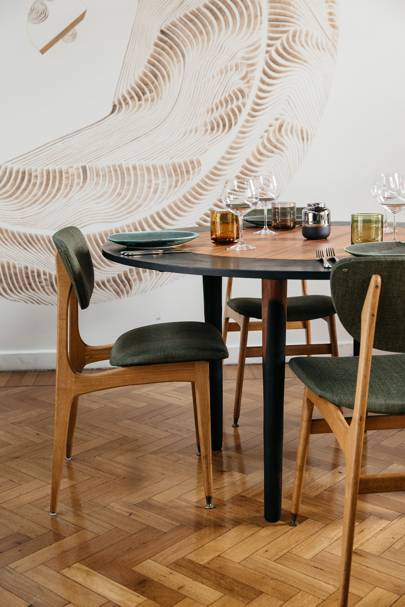 ORANA, ADELAIDE
There's a beautiful line in one of Peter Carey's books about surviving in the Australian bush, something the Aboriginals have always been exceptionally good at, the continent's colonists not so much. To the early settlers, Carey says, the landscape was like the index to a bible they couldn't read. Chef Jock Zonfrillo has made a point of becoming literate in that way. Orana is a virtuoso demonstration of the richness and variety of indigenous ingredients (of which he, the so-called Mad Max of foragers, has identified more than 700). Dorrigo, kutjera, finger lime, paperbark, zig-zag wattle: the names alone are delicious. What Zonfrillo does with these things is even more so. With cult status and only 10 tables, advance booking is essential; otherwise there's the bigger, newer, less expensive Blackwood Bistro on the floor below.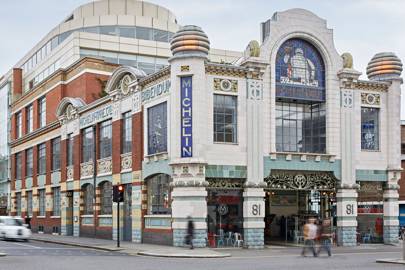 CLAUDE BOSI AT BIBENDUM, LONDON
Pneumatic Monsieur Bibendum, star of the stained-glass panes that have illuminated Saint Terence's ambitions at Michelin House since 1987, clearly hasn't changed his diet, but the city's foodscape has shifted immeasurably. Back then, Simon Hopkinson's steak-au-poivre-and-escargots menu reflected London's gutsy new global outlook. Now there's a real Frenchman in Conran's rebooted kitchen, two stars on the mantelpiece and fanciful diversions such as a bonsai tree bearing olive pissaladières that pop in the mouth, and teeny cornets of foie gras and mango. Bosi perfected his slightly Wonka-ish pairings (as well as the ultimate sausage roll) at Hibiscus – first in Ludlow, then Mayfair – and while his plates would make beautiful still lifes there's real substance here, nowhere more so than the tripe-and-cuttlefish gratin, an earthy thwack of pure Lyon.
To see our full review of Claude Bosi at Bibendum, click here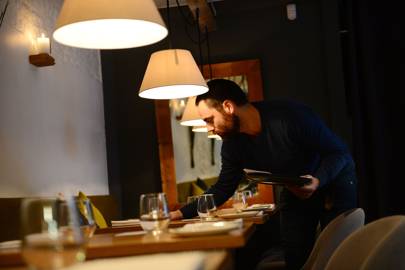 HERON & GREY, DUBLIN
Damien Grey wants to play with your palate. The Australian-born chef and one half of the duo behind Heron & Grey will certainly have your taste buds pinging between sweet, salty, bitter, sour and umami during the 12-course menu. It's set in a scruffy market in the seaside suburb of Blackrock, but that didn't put off the Michelin inspectors, who came knocking seven months after it opened and awarded the restaurant its first star. Menus change every two weeks and are simple lists of ingredients, allowing Grey licence to tweak and test as he cooks. A plate of Challans duck paired with trompette mushrooms, hazelnuts and lavender could vanish after a few days, depending on what's at its seasonal peak. Dublin's dining scene is having a moment and this is the table everyone wants to book.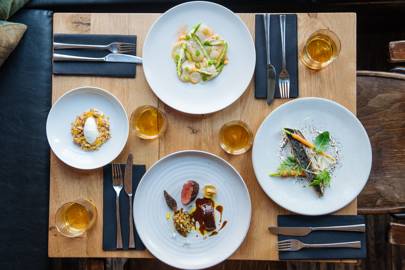 THE GANNET, GLASGOW
Scotland's larder is richly stocked – the seafood is possibly the finest in the world, the beef rightly lauded – but for a long time its city restaurant scenes didn't match up. While Glasgow might still be awaiting the dazzle of a Michelin star, there's been a steady stream of openings in recent years and The Gannet is hands-down the most stellar. Launched in 2013 by chefs Peter McKenna and Ivan Stein, this is a raw, industrial space in the city's hippest enclave, Finnieston. Menus comb the country with Borders lamb, Perthshire deer, Shetland squid; each dish is listed understatedly as a sum of its parts. But on the plate even something as incongruous-sounding as West Coast scallop, pig's head, cauliflower, golden raisins and curry oil is plump and sweet and pleasingly complex.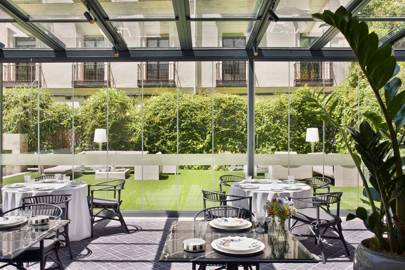 RAMÓN FREIXA, MADRID
The Catalan chef describes his eponymous restaurant as 'the space of happiness' and with just seven tables, Freixa is hands-on about his guests' wellbeing, bobbing around taking orders and presenting dishes. It recently had a face-lift: gone is the streetscape of Gran Vía that used to span one wall; in its place are calmer, grey curves against black-and-white mosaic floors. But the tasting menus are no less dazzling, mixing trad flavours with molecular techniques. A flurry of snacks allows Freixa to show off his trickery: a raspberry that's actually a tomato; a grey stone oozing liquid manchego. Larger dishes – smoked pork-belly soup with Iberican squid nigiri; Galician beef rib and creamy sea urchin – are just as fun.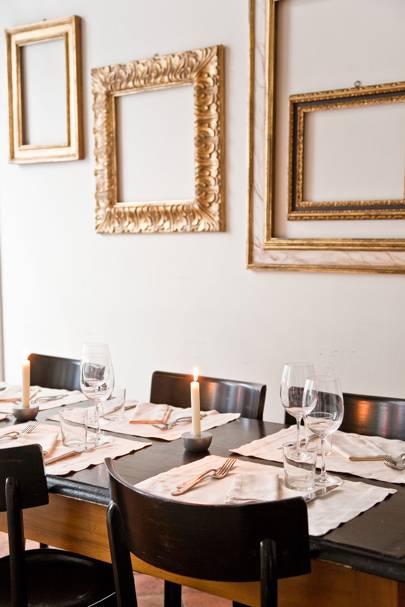 IL SANTO BEVITORE, FLORENCE
Florentines themselves – Il Santo serves nouveau- osteria food in a rustic setting: gently vaulted ceilings, terracotta floors, shelves of Super Tuscan. It opened 15 years ago on the Oltrarno side of Ponte alla Carraia, where you'll still find the odd artisan whittling, stitching or moulding, and has since added a wine bar and bakery. Primis are a highlight: the homemade riccioli with spicy 'nduja and aged pecorino is fiery and highly addictive; the hearty secondi include a perfectly pink roast pigeon with foie gras and Jerusalem artichoke. Naturally, at a restaurant called 'the holy drinker', there's a superlative wine list that runs from Barolo to Brunello.
Address: Il Santo Bevitore, Via di Santo Spirito, 64/66 r, 50125 Firenze FI, Italy
Telephone: +39 055 211264
Website: ilsantobevitore.com
Price: About £70 for two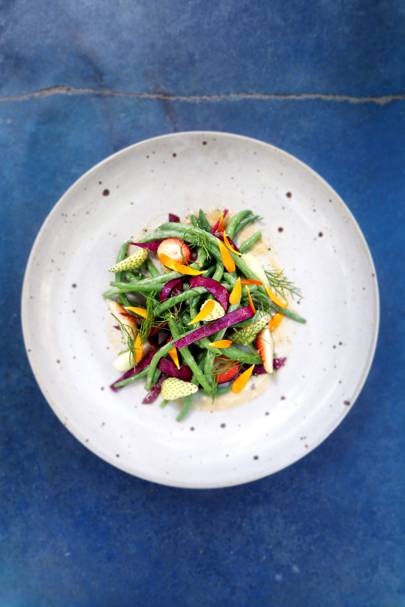 LA CHASSAGNETTE, FRANCE
About 18km south of Arles, this roadside hideaway is a foodie must-stop for inventive southern French dishes that positively vibrate with colour and flavour. Many ingredients for chef Armand Arnal's gluten-free wonders are harvested from his carefully tended potager, but aside from the vegetarian prix-fixe menu (courgette with plum chutney; beetroot gnocchi) there's an equally exciting choice of locally sourced fish and meat. Go native with the thinly sliced (and naturally fed) bull gravlax, marinated in a blackberry and sesame sauce. Then, after a pudding of apple millefeuille pastry with basil-cinnamon ice cream, head out to the garden for a game of pétanque.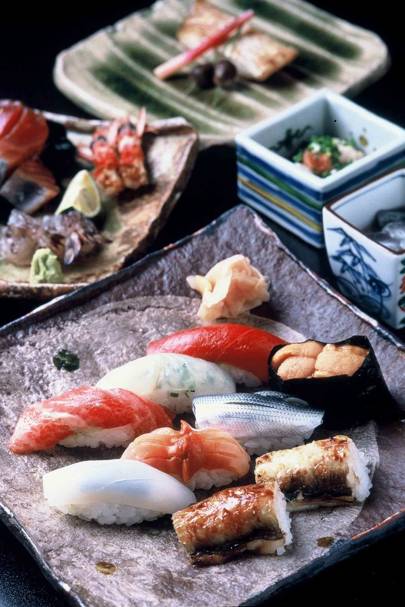 KYUBEY, TOKYO
While there is a hushed sense of awe about the sheer quality of Kyubey, the experience of eating lunch here is more precise than daunting. There is a maze of different rooms set over five floors, but the most revered customers are led to the first floor, with its simple blond-wood panelling and tatami seats. Here every morsel of fish – from the tiny braised squid to the sweet shrimp, so fresh it may twitch on your plate – is from that morning's market. The seafood could include the alien-shaped torigai (Japanese cockle) or morasaki uni (purple urchin) and the chef will apply appropriate seasoning to each piece of sushi with a paintbrush. One note of caution: for all the respect you will be shown as a customer, you will be turfed out on the nose of 2pm. Precision in every corner.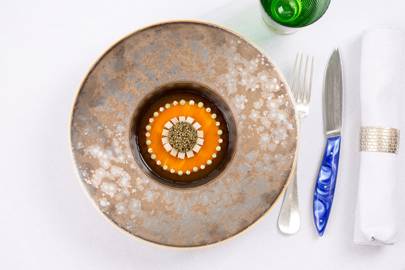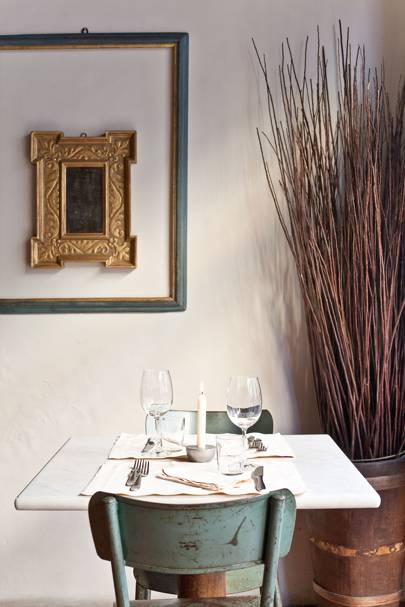 Il Santo Bevitore restaurant, Florence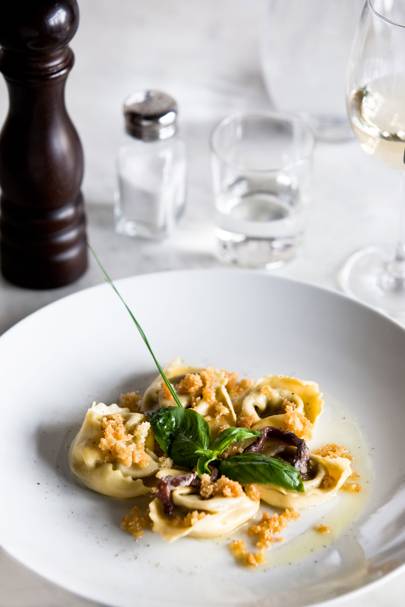 Il Santo Bevitore restaurant, Florence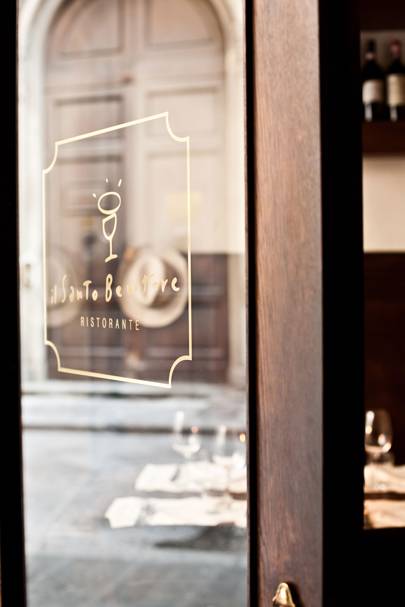 Il Santo Bevitore restaurant, Florence